We lead weekly plein air paint-outs in the summer in Fremont County, outside Yellowstone's west entrance.  Join us if you are in the area!  You can get dates, times and destinations at www.IdahoArtLab.org/field-trips.  Arrive on your own and paint free of charge or pitch in on the bus' gas share cost ($2 - $8 RT). 
Weekly Paint-Outs (blog)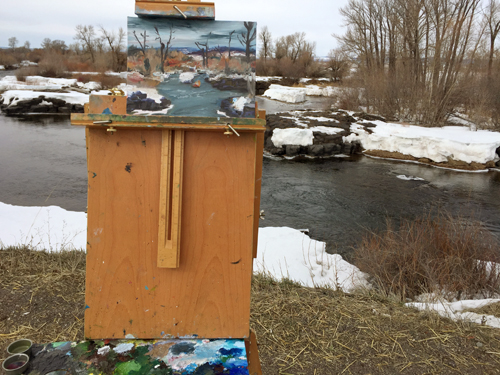 Fall River Chester Idaho
Here in Eastern Idaho we have been the benefactors of a very mild winter this season, and with the addition of the "Little Bus that Can" winter plein air painting is underway.  Today is overcast and a cold North wind is keeping our temperature below freezing, but we are still seasonally warm for...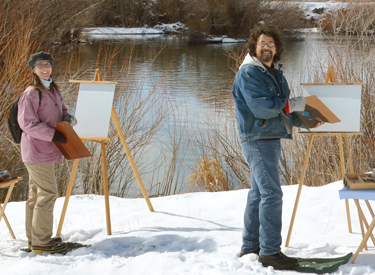 Winter Plein Air Painting
January 28, 2018: Daniel and I are setting the dates for our 2018 Paint Outs now.  The bus makes for a warm drive to the destination and a great place to take a break.  We park it where you can paint from the bus should the weather turn bitter.  A few minutes with the heaters on and you're toasty...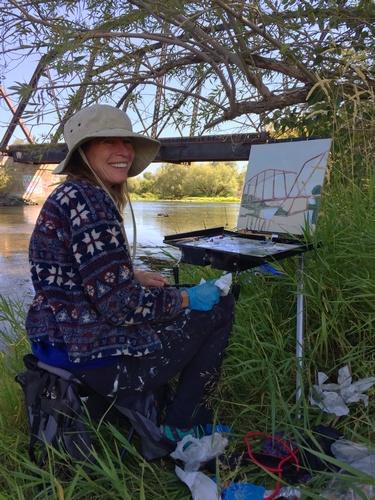 Pegram Truss RR Bridge
August 18, 2017: Mary joined me painting across the highway at the Pegram Truss Railroad Bridge early in the morning.  We both love Idaho's bright greens and clear waters, especially in the mornings.  Yeah, the light changes rapidly but the color remains until about noon.  It's important to get...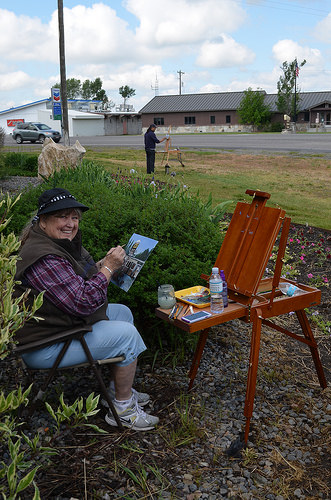 Frostop Restaurant in Ashton
June 2, 2017: Fremont county has many iconic places. One of my favorites is the Frostop Restaurant in Ashton.  It is easily recognized by its large rotating mug of root beer and the statue of a grizzly bear in the parking lot.  It is not an easy place to paint because it is at the intersection of...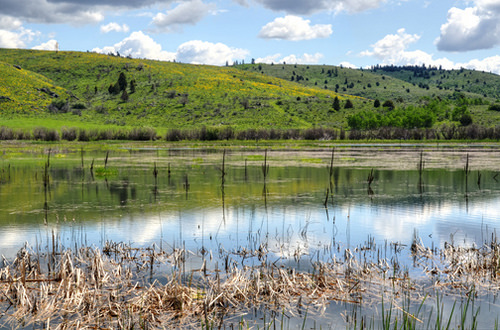 Sand Creek Wildlife Management Area
May 27, 2017: Sand Creek Wildlife Management Area.   We tried this spot last fall but due to weather conditions it didn't work out.  However when looking for a scenic area to paint, it is easy to find one at the Sand Creek Wildlife Management Area north of St. Anthony.   We were joined by...
Teton Hwy. & E. 400 N.
May 18, 2017:   The 3rd turn on the way to the Idaho Art Lab. Teton Hwy. & 400 N.   This location was selected because of an observation that our drive to work is filled with wonderful locations. The 3rd turn on the way to the Idaho Art Lab overlooks an irrigation ditch crisscrossed with...
Henry's Fork Greenway, South Trail
May 7, 2017: Henry's Fork Greenway, South Trail.   Kara and I enjoy the local greenway trail and sometimes get carried away watching the wildlife and forget to get out the camera and the paints. We've been waiting for a beautiful day like this but the weather has been so unpredictable we find...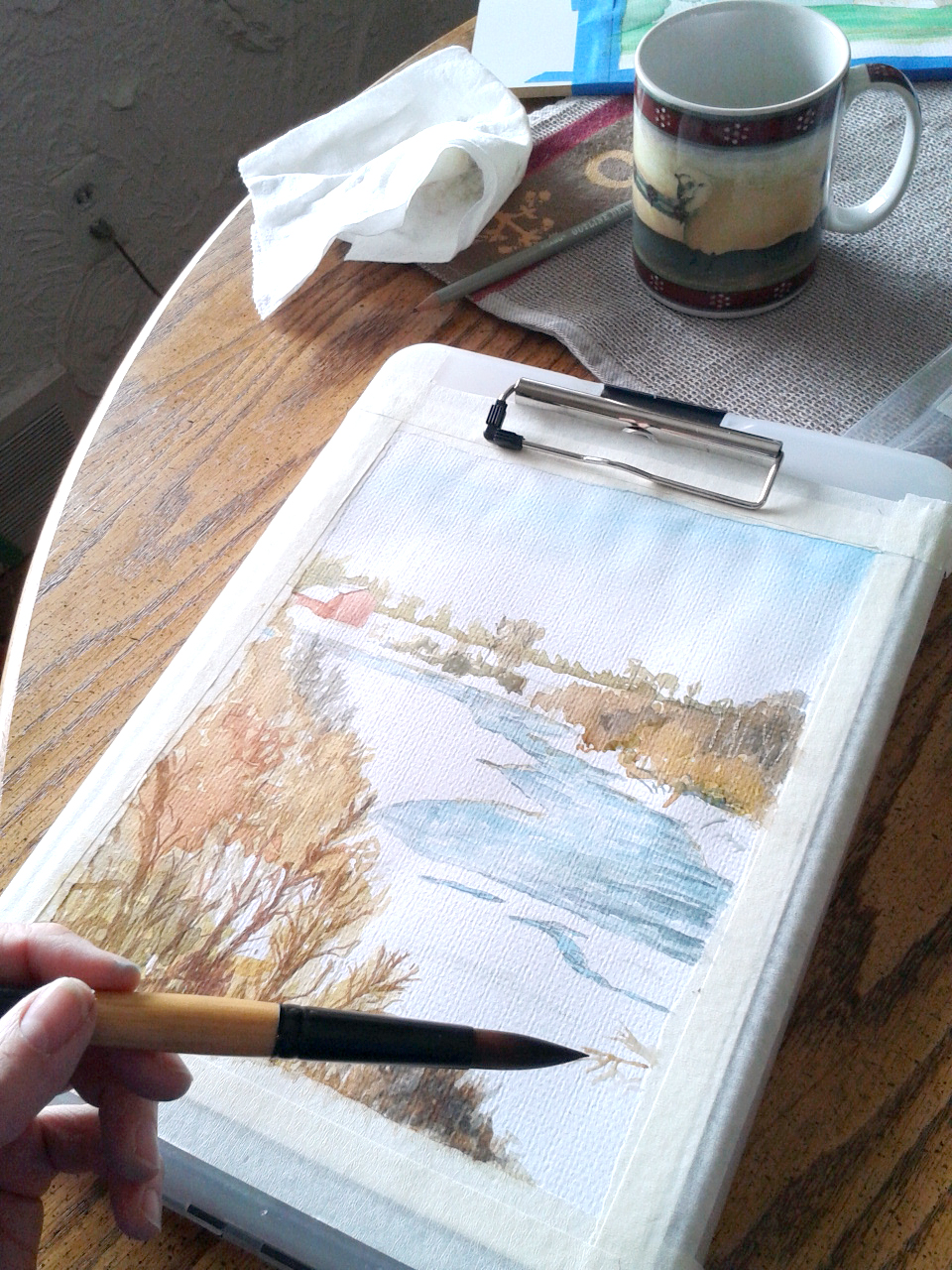 Snake River field trip
Jan. 28, 2017: Monte Later invited us to bring the winter field trip inside by painting the Henry's Fork of the Snake River as it meandered by his kitchen window.  We enjoyed a leisurely visit over coffee, talking art with Monte. Daniel painted a 5" x 7" watercolor, Jake sketched while Kara...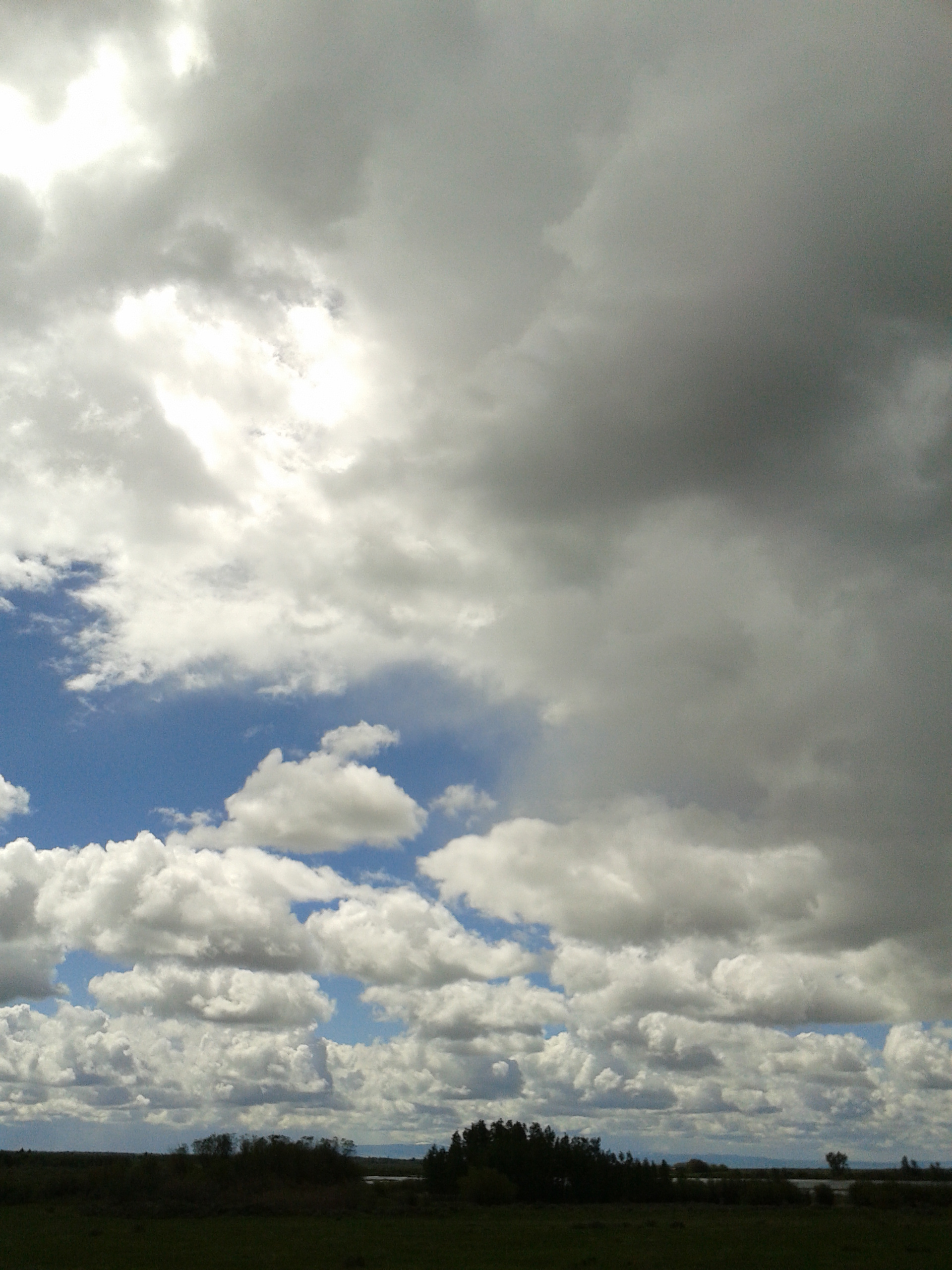 Sand Creek field trip
May 22, 2016: We love the Sand Creek Wildlife Management area, an Idaho Birding Trail.  This area, roughly 31,000 acres near St. Anthony is in the Chester Wetlands area.  The ponds at Sand creek attract a wide variety of waterfowl and shorebirds and the occasional Bald Eagle are drawn to the ponds...