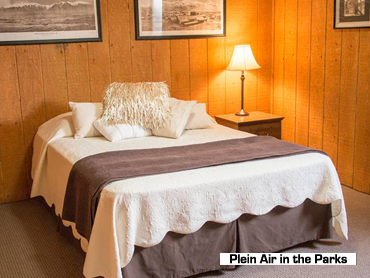 Craters of the Moon Artist Retreat: June 6 - 10, 2018
These are small group lodging & learning retreats with 9 participants (plus a spouse or two) and the 2 leaders.  All participants will stay on-site, with the group, at the lodge on the outskirts of Craters of the Moon.  The essence of the retreat is to bring artists together, allow for networking and life-long friendships to be created.  We wish to fill this retreat with like-minded artists who enjoy painting outdoors, learning from others and meeting new friends.  Is that you?  Great!
Prices are below, starting at the  $35/night for lodging plus $369.00 for tuition. 
1/29/2018 Update: In the next few days we will be able to provide you with the details of the lodge.  Check back here soon or contact us so we can call you when the details are finalized. This email address is being protected from spambots. You need JavaScript enabled to view it. or 208-932-0893 (easy to remember as 208-93-208-93)
EARLY BIRD SPECIAL PRICES ARE STILL ACTIVE.
| | |
| --- | --- |
| EARLY BIRD PRICING (End at 7:00 pm, April 30) | REGULAR PRICING |
| Private: $859.00 ($369.00 tuition + $122.50/night) | Private: $1,010.00 ($419.00 tuition + $147.75/night) |
| Queen, Shared: $629.00 ($369.00 tuition + $65.00/night) | Queen, Shared: $740.00 ($419.00 tuition + $80.25/night) |
| Twin, Shared: $509.00 ($369.00 tuition + $35.00/night) | Twin, Shared: $598.00 ($419.00 tuition + $44.75/night) |
Couples:
$200.00 for non-participating spouse, in private room only
$598.00 ($509.00 is Early Bird) for participating spouse